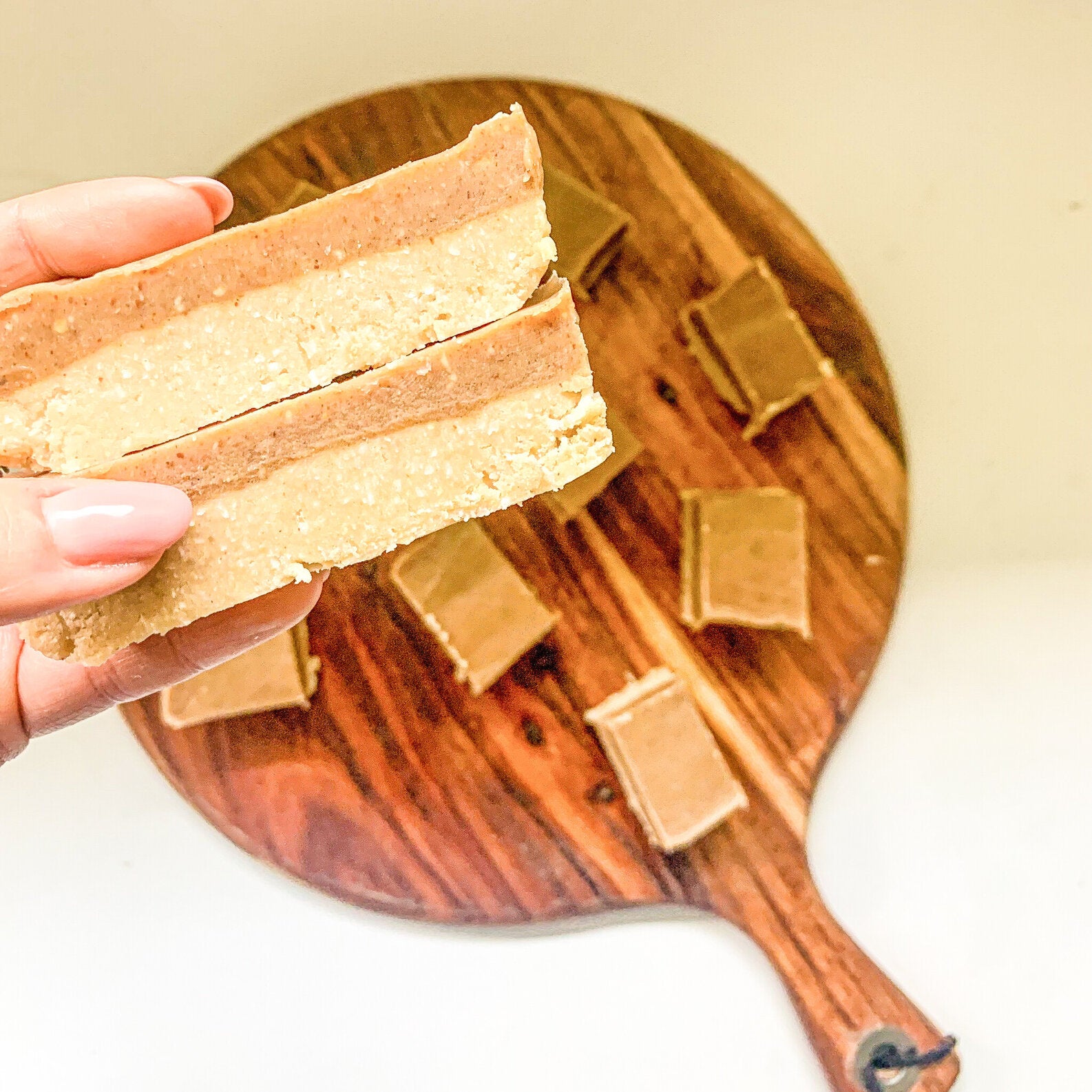 Low-sugar Raw Ginger Slice
A healthy twist on the classic ginger slice without all the sugar and entirely gluten-free! Created by the lovely Aimee Brown from @aimeeswholefoodkitchen

BASE
1 C Nothing Naughty Ground Blanched Almond
1/2 C Cashews
1/2 C Dessicated coconut
2 tsp Ground ginger
Pinch of salt
2 TBSP Coconut oil
3 TBSP Nothing Naughty Fibre Syrup (Plain or Caramel/Maple)
TOPPING
3/4 C Nothing Naughty Fibre Syrup (Plain or Caramel/Maple)
2 tsp Vanilla essence
3 TBSP Almond butter
3/4 C Coconut oi
2 tsp Ground ginger
METHOD
1. Line a tray with baking paper
2. In a food processor, place almond meal, walnuts, coconut, ginger and salt. Pulse until combined and walnuts are fine.
3. Add coconut oil and first measure of fibre syrup until mixture forms a dough-like consistency that can be pressed into the tray. Set aside to firm up. 
4. In a small pan, heat coconut oil, second measure of fibre syrup, cashew butter, ginger, and vanilla.  Stir mixture on a low heat until cashew butter is dissolved and no lumps remain (5 mins). Take off heat and stir for another two minutes until mixture thickens slightly.
5. Pour mixture over base and place in freezer to set for approximately two hours.
6. Once set, remove from tray and cut into desired size with a hot knife.
Enjoy :)