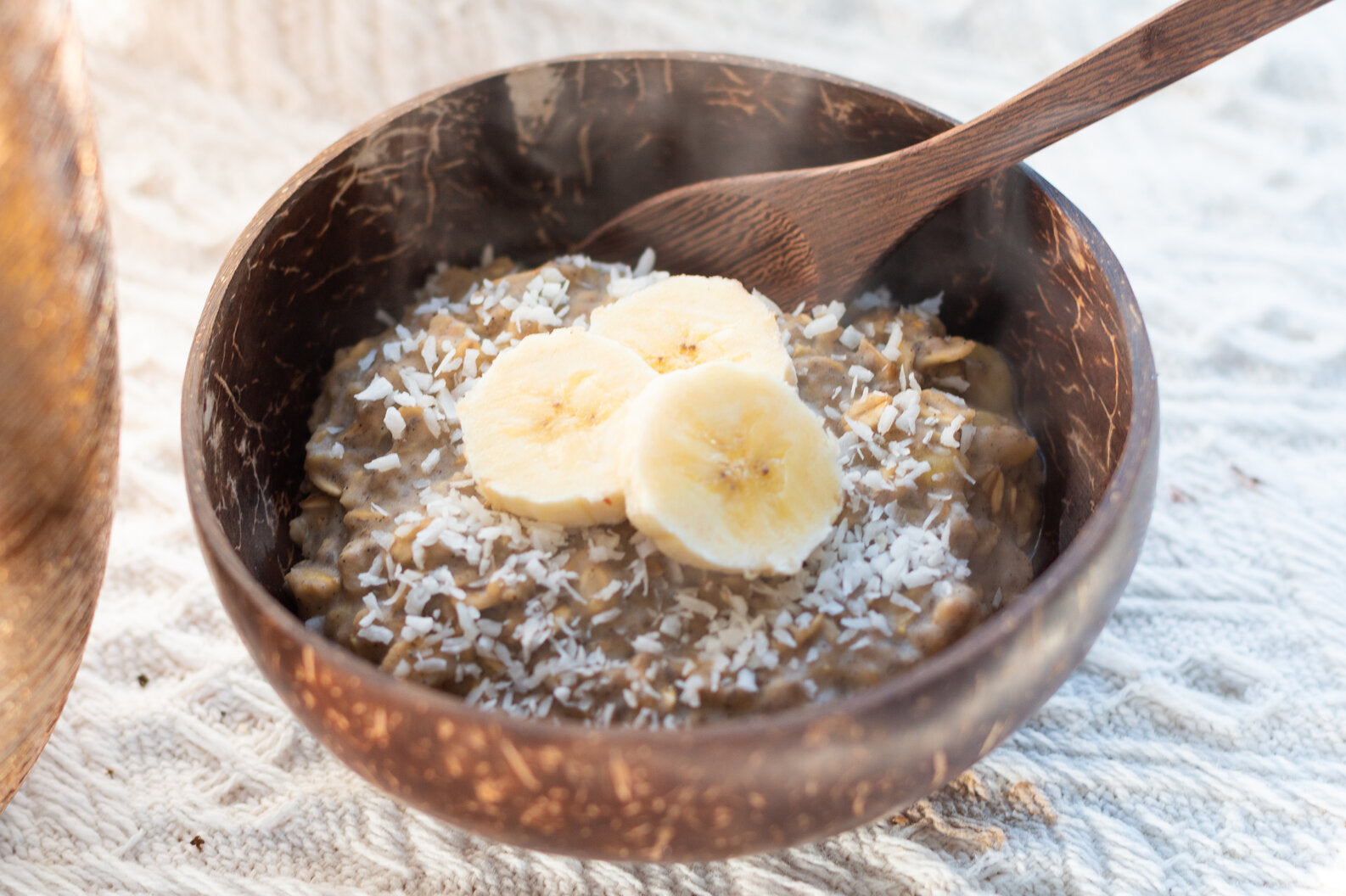 Protein Packed Breakfast Oats
Packed full of protein, collagen and nutrients this is the perfect brekkie for those chilly winter mornings.  Eat fresh or toss it into a keep cup for a desk-breakfast at work.  With the high protein content it will keep you well-full through till lunch.
Ingredients
1/3 C Wholegrain rolled oats
1 Scoop Nothing Naughty Vanilla Pea or Whey Protein
1 TBSP Chia Seeds
2 tbsp Nothing Naughty Collagen Powder
1/2 banana
1 C Almond Milk
Sprinkle of cinnamon
Method
Place all ingredients into a small pot on stove, stirring over a low-med heat until oats go soft.
Serve topped with a little desiccated coconut and sliced banana or some berries for an antioxidant boost!