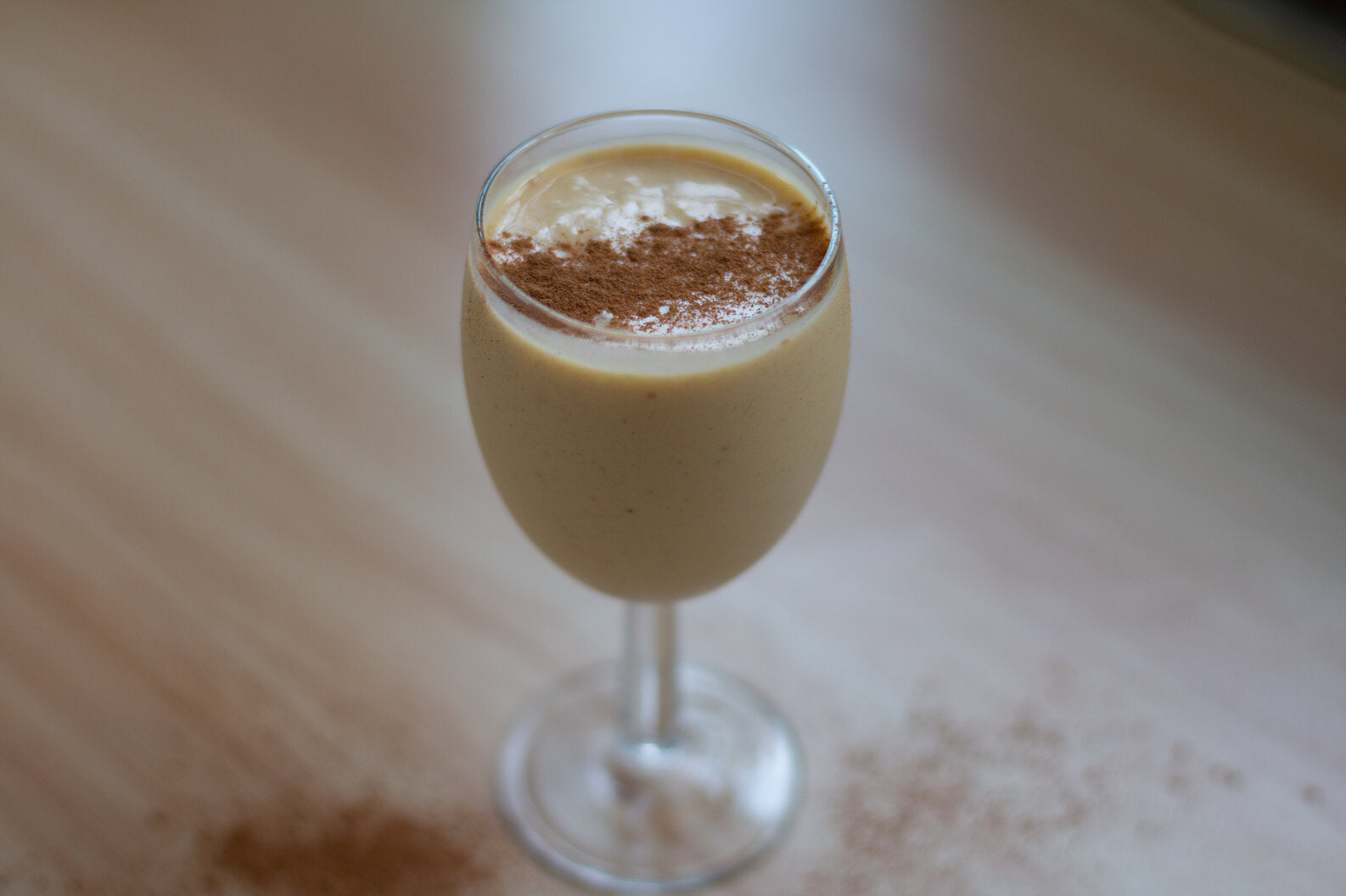 Pumpkin Pie Protein Smoothie
Because pumpkins are such a 'mare to chop when raw, I like to cook a whole one in the oven then chop it up. Which means I have an abundance of pumpkin in the fridge for a week and have to find ways to sneak it in to every meal. Here's one of my fav pumpkin smoothie recipes inspired by Pumpkin Pie.
Ingredients
1 Small Frozen Banana
1/3 C Cooked Pumpkin
1/4 tsp Cinnamon
1 tsp Nothing Naughty Maple Fibre Syrup
1 scoop Nothing Naughty Vanilla Pea or Whey Protein
1 C Milk of choice
Method
Pop all ingredients into blender/ magic bullet and blend until smooth and creamy. Serve with a sprinkle of cinnamon on top. Enjoy!