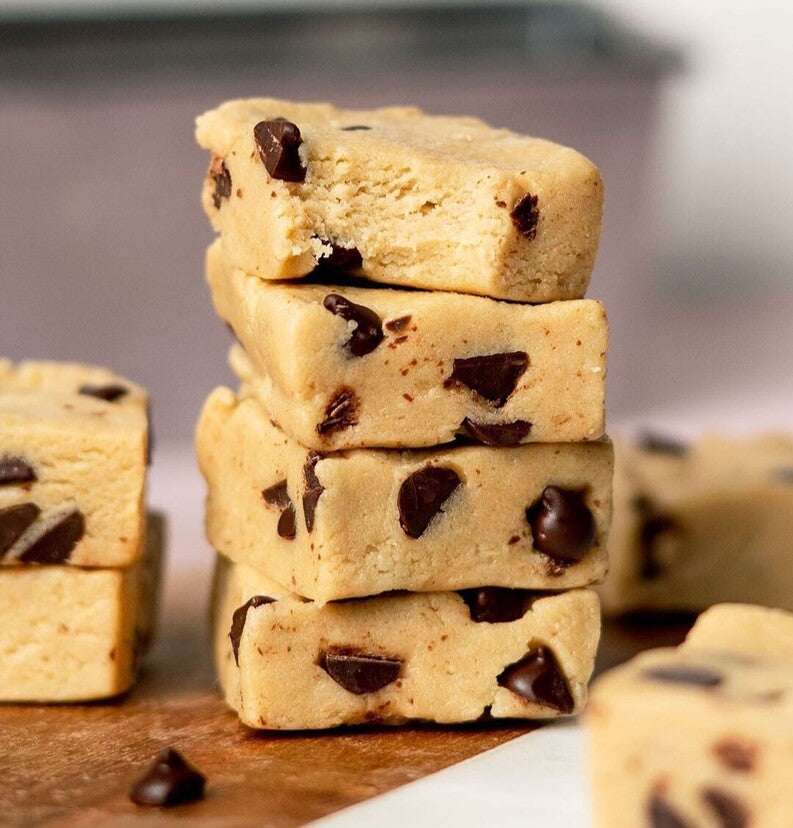 Vanilla Cookie Dough Protein Bars
This one ticks all the boxes. Keto-friendly, high-protein, low-carb, no-bake and delicious!

This recipe was created by Meg of itswhollyum.com. Check out her site for more awesome and wholesome recipes.
Ingredients
3/4C Ground Blanched Almond
25g Vanilla Pea Protein
1/4C Plain Fibre Syrup
1tsp Vanilla Extract
1tsp Milk
Pinch of salt
3-4 TBsps of mini choc-chips (can use our keto-choc mix for keto choc-chips)
Method

1. Stir dry ingredients together before mixing in fibre syrup and vanilla.
2. Mix in the 1tsp milk to moisten mixture until a soft, cohesive dough forms.
3. Stir in choc chips then press dough into a lined mini loaf tin (or cupcake tins).
4. Place in fridge and allow to harden for a few hours or overnight. Store in fridge until ready to eat :)